If you want to buy a mini drone to get the feeling on how it is to fly one of these "creatures", you are in the right place. I started my drone pilot "career" exactly like that, with a mini quadcopter.
The models I like the most are Cheerson CX-10 and Eachine H8 Mini.

Comparison between Cheerson CX-10 vs Eachine H8 Mini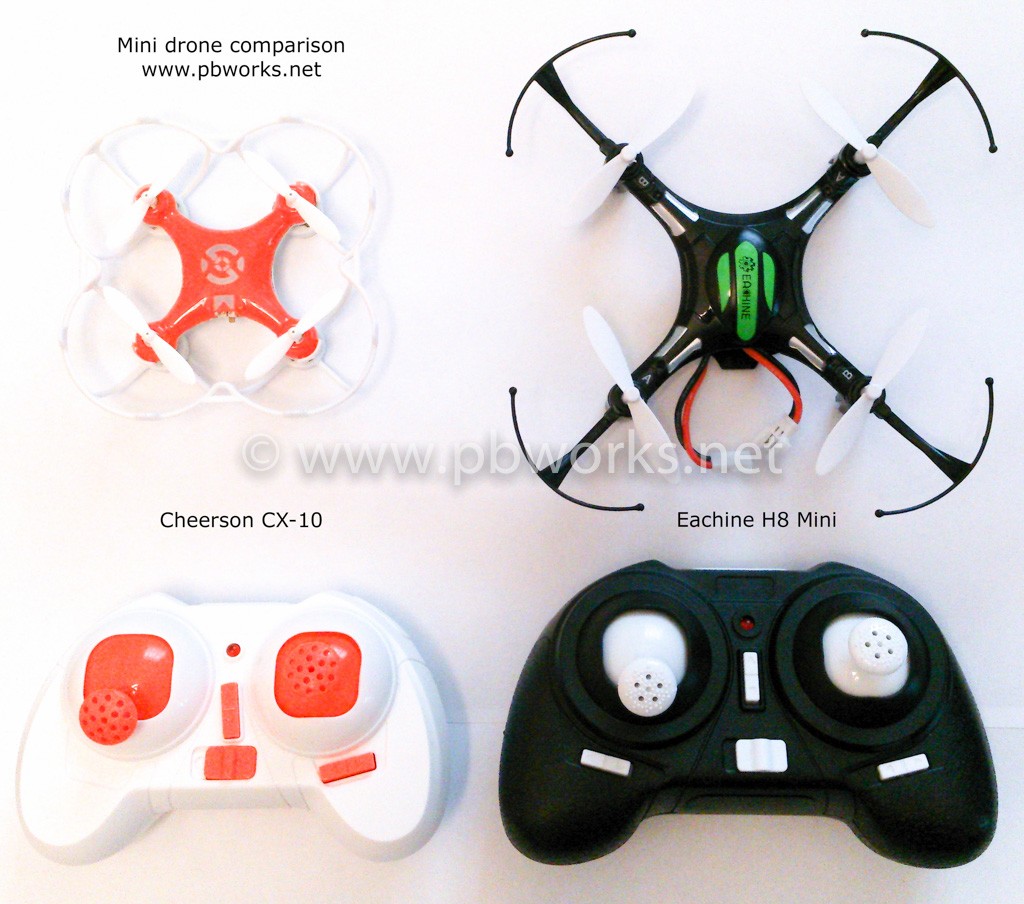 Cheerson CX-10


Eachine H8 Mini






Ease of use


Easy


Medium (it's very fast, can be unpredictable)




Protection


Cover available separately: you can fly the drone till it touches the ceiling


Integrated protection (but not as good as the CX-10 one)




Speed


Has several modes to modify the responsiveness (angle when steering) but the speed is basically average (good for beginners)


Very responsive, it's like made for racing




Control distance


Around 10m


Around 30m!




Transmitter


Small
Needs: 2 AAA batteries


Small/medium
Needs: 3 AAA batteries




Turning it on/off


On/Off switch


Plug/unplug battery cable




Battery


Integrated (can be replaced if broken)
Flying time: 5 min
Charging time: 30 min
Charging mode: USB (cable included)


Separate (you can buy more spare ones!)
Flying time: 5 min
Charging time: 40 min
Charging mode: USB (cable included)




Battery low voltage


The drone begins to blink, you see the power going down slowly and you have about 20 seconds to land it safely.


The drone begins to blink and after 5 seconds it dies. This is really bad as it's impossible to make it land properly, especially from a higher altitude.




Size


40 x 40 x 22 mm (without cover)


135 x 135 x 28 mm




Available colors


Orange
Green
Blue
Pink
Black (CX-10A)
White (CX-10A)
Gold (CX-10A)
Silver (CX-10A)


Black
White




Pros


Stable (good indoors)
Low voltage: enough time to land


Racing feeling (good outdoors)
Extra batteries




Cons


Short control distance
No extra batteries


A bit unpredictable
Low voltage: almost no time to land




Price and links to buy


Drone: 12.99 USD
Cover: 0.79 USD
Propellers: 1.55 USD
Battery: -
Total: 15.33 USD


Drone: 12.29 USD
Cover: integrated
Propellers: 1.89 USD
Battery (upgraded 260 mAh): 3.87 USD
5-pack batteries + charger 15.50 USD
Total: 18.05 USD




Prices last checked and updated on 2016-11-25.
Final thoughts
Cheerson CX-10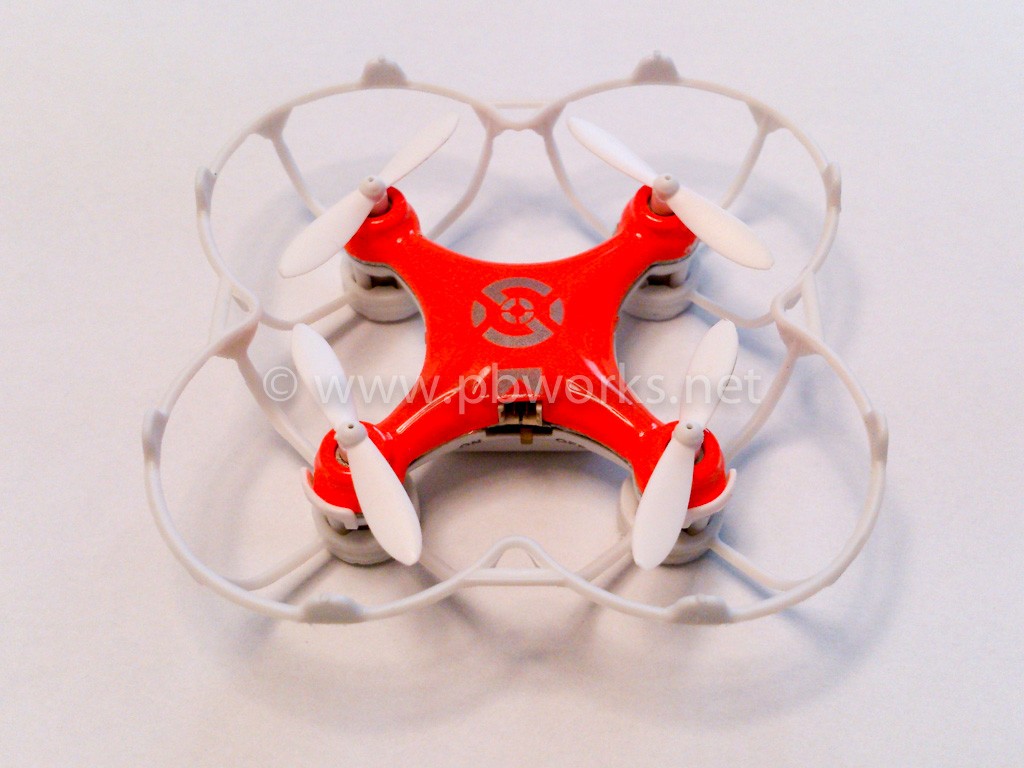 I own several Cheerson CX-10 models (I convinced all my colleagues in the office to buy one) and I think they are stable and reliable to fly indoors in a little room. Outdoors, since the flying distance is not big, it's not exciting.

Eachine H8 Mini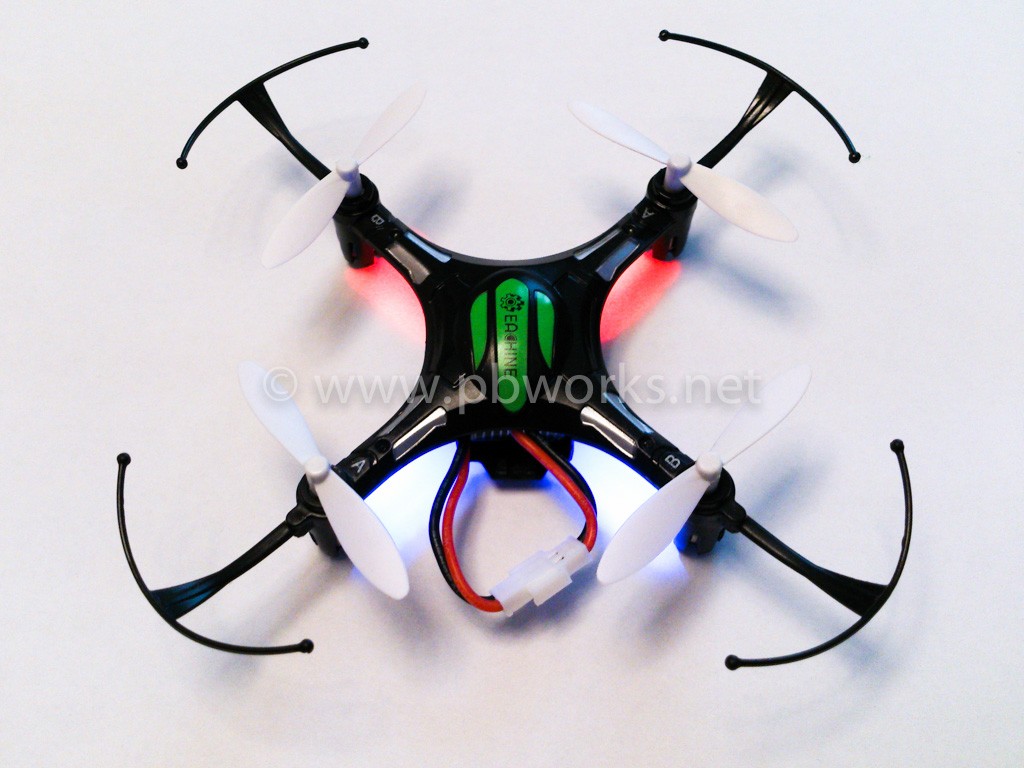 I bought also an Echine H8 Mini and tried it in my living room. A first impression I think it's a bit unpredictable and thus dangerous. I think that this is best used outdoors, in fact the drone is very fast and because of its "random" nature during the flips and simply drops when the battery is low, you can feel safer when flying it over some grass.

Eachine H8S 3D mini inverted
Compatible with the same batteries of the H8 mini, this drone is even more fun as you press a button and it will flip and stay upside down and fly inverted. Really fun.
Eachine H8S 3D Mini Inverted Flight 2.4G 4CH 6Axis One Key Return RC Quadcopter RTF
16 USD (green), 18 USD (blue)
Advantage of owning both models:

they support the same batteries
if you wanna fly with a friend, the same models interfere with each other, but if you have an H8S it won't interfere with the H8 mini
Conclusion
If I were you, and I assume you like to fly drones or at least I think you wanna have some beginner fun, I would buy both of them (in fact I owe both of them). The links I posted point to
bangood
, which is an awesome website and the
delivery
is
free of charge
(unless you are impatient and wanna pay for expedited shipping for faster delivery). Make sure to buy 1 propellers set for both (
props for Cheerson CX-10
/
props for Eachine H8 Mini
. Note: the packages already contain a set of spare props, and if you buy the protecting cover you won't break many props, thus 1 set is enough I believe, up to you). Buy the
protecting cover for the CX-10
. Buy one (or two) more
batteries for the Eachine H8 Mini
.
Check my article Cheerson CX-10 vs Skeye nano drone to read more about the Cheerson CX-10, CX-10A and CX-10C models.
If you feel like buying something bigger, check these quadcopters. Have fun! :)
Note: I'm filming these 2 drones to compare their behaviour. I will update this blog post as soon as I have some good footage. Stay tuned.